Do you know your smudger from your blender? Your blusher from your fan brush? Whether you want to strobe your way to just-woke-up-like this skin or be the queen of contouring, we've literally got you covered. Browse through our brushes guide below to find the perfect brush (…or brushes!) for you. These make-up brushes are the latest in beauty expertise!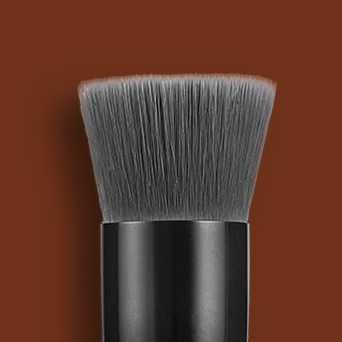 BUFFING BRUSH
BUILD FLAWLESS FOUNDATION
Press foundation to your face using a quick circular motion.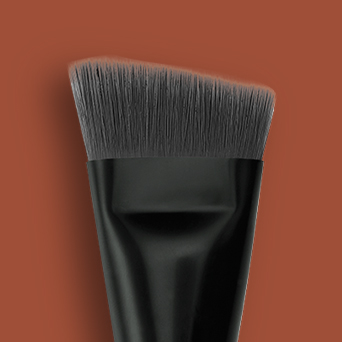 CONTOUR SLANTED BRUSH
CONQUER THE CONTOUR
Blend below the cheekbones to define your natural face shape.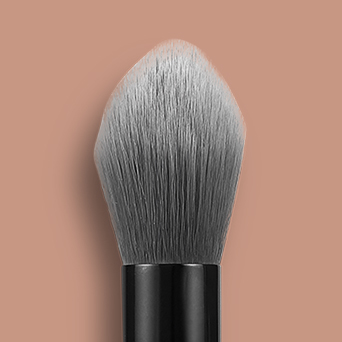 POINT HIGHLIGHTER BRUSH
ON-POINT STROBING AND CONTOURING
Highlight the bridge of the nose, chin, hairline and cheekbones.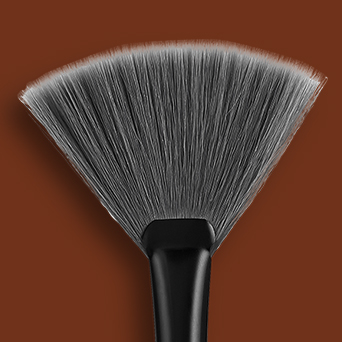 FAN BRUSH
IDEAL FOR BLUSHERS & HIGHLIGHTERS
Follow the angles of your face, gliding the edges along your cheekbones.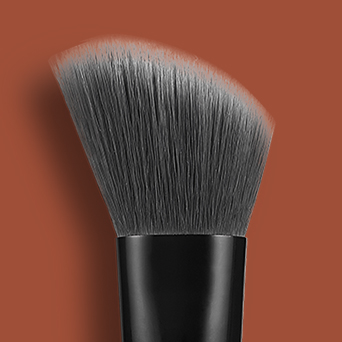 SLANTED BLUSHER BRUSH
A BRILLIANT BLUSHER APPLICATOR
Use this super-soft angled brush to make your cheek colour pop.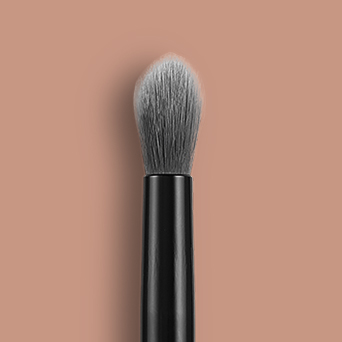 EYESHADOW BLENDING BRUSH
PERFECT FOR DAY-TO-NIGHT SMOKY EYES
Try sweeping colour from your eyelid crease to the eye corner, blending light and dark.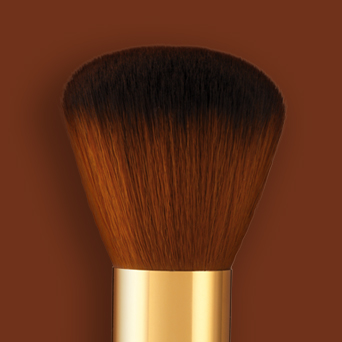 BLUSHER BRUSH
THE PERFECT PARTNER FOR BLUSHER
Blend blusher along the cheekbones for a delicate finish.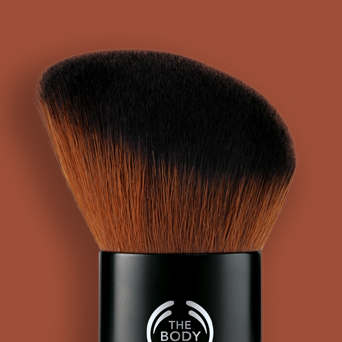 SLANTED KABUKI BRUSH
CHUBBY POWDER DUSTER
Use to sweep a loose powder over your face, décolletage and body to sculpt and contour.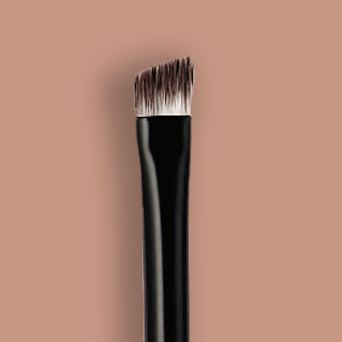 DOUBLE-ENDED EYESHADOW BRUSH
MULTI-TASKING BRUSH
Save space with this lightweight, dual-purpose blending and lining brush.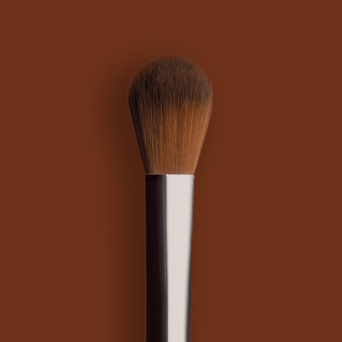 EYESHADOW BLENDER BRUSH
FULL AND FLEXIBLE COLOUR BLENDER
Gently buff your chosen eyeshadow across your eyelid and right up to the brow bone.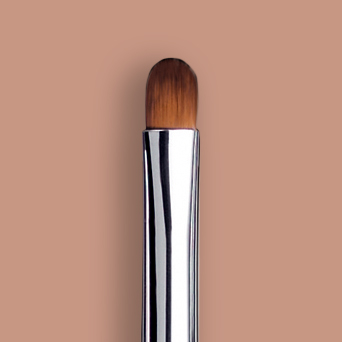 EYESHADOW BRUSH
USE FLAT OR FINE WITH EYELINER OR EYESHADOW
Create the perfect smoky eye by blending together your favourite eyeshadow shades.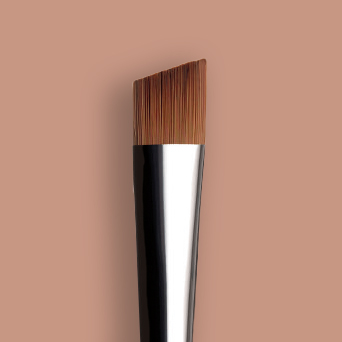 SLANTED BRUSH
PRECISION EYELINER, EYEBROW-DEFINER OR WINGED SHADOW PAINTER
Dampen before applying colour for a more defined look, then glide along your lash lines.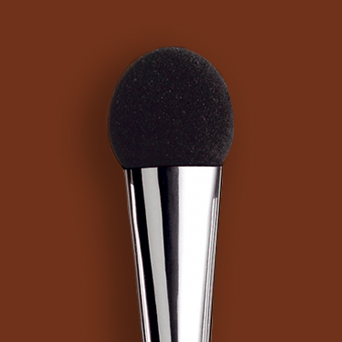 SMUDGER BRUSH
USE TO SMOOTH AND BLEND
Perfect for blending or applying eye colour or shimmer to the brow bone.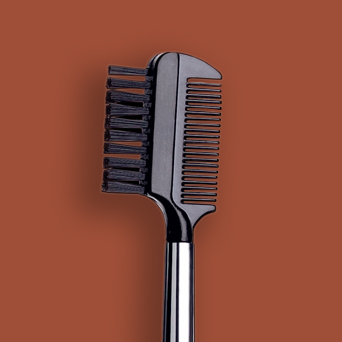 BROW & LASH COMB
MULTI-TASKING SHAPER AND SEPARATOR
Separate mascara-coated lashes with the comb and use the brush side to tame brows.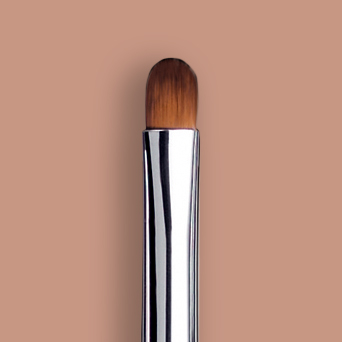 LIPSTICK & CONCEALER BRUSH
PRECISION FOR THE PERFECT POUT
Using just a tiny amount of lipstick, work the colour into your lips.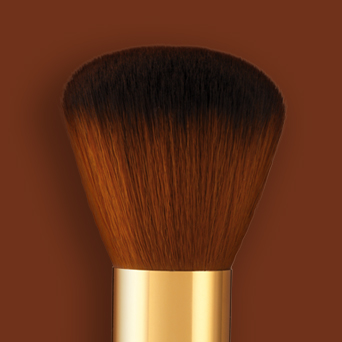 BRONZING BRUSH
TAN ON THE GO
A compact, super-soft brush to apply a fine, even dusting of colour wherever you are.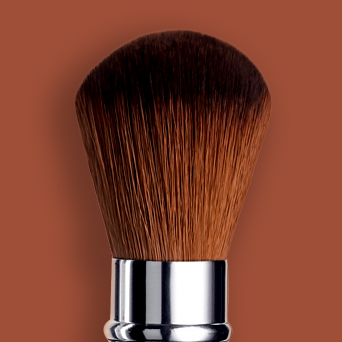 RETRACTABLE BLUSHER BRUSH
FOR MAKE-UP ON THE MOVE
A space-saving, multi-tasking travel brush to use with blusher, bronzer or powder.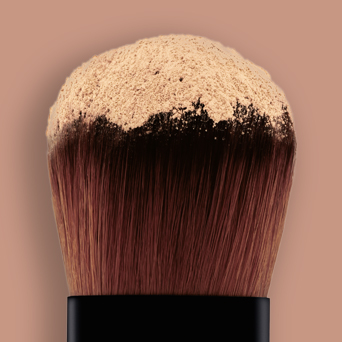 POWDER FOUNDATION BRUSH
FACE-FRIENDLY POWDER BRUSH
Densely packed with synthetic hair, for soft loose powder application.