BEST SELLERS
FOREVER AGAINST ANIMAL TESTING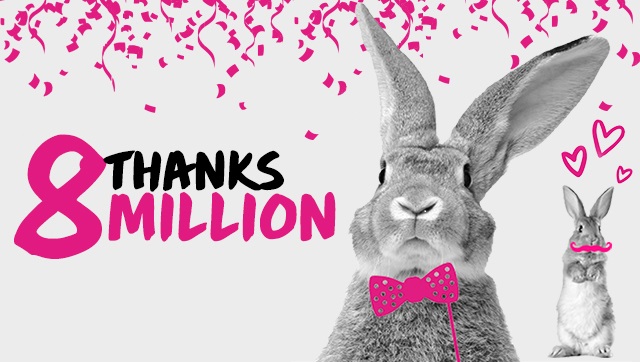 HERE WE COME UN!
We did it! Thanks to your support we've gathered 8 million signatures for our campaign to end animal testing in cosmetics forever..
THE BODY SHOP BANGLADESH, SKIN CARE, BODY CARE AND NATURAL BEAUTY
The Body Shop has been a manufacturer of body and beauty care products for the past Forty one years and has expanded its wings into the online world. We believe true beauty comes from the heart. For us, beauty is much more than just a pretty face. The Body Shop products are ready to meet your body care, toiletries, facials, skincare and hair care needs and are available at www.thebodyshop.com.bd. All products have natural raw ingredients. We do not use animal products and do any animal testing for our products. The Body Shop has conducted many campaigns to ban animal testing. The Body Shop believes that true beauty comes from self-confidence, vitality and positive human thoughts.
NATURAL BEAUTIFUL VIEWS WITH THE PRODUCT CIRCUITS THAT WE OFFER FROM NATURE
The Body Shop believes that something good comes from good intentions. The Body Shop Bangladesh encourages employees to learn new skills by funding various training programs, togetherness activities and health care, we aim to improve the prosperity of our staff. To be a better person the way is simple, that is by doing good. This is also one of the reasons we have a global policy for all our staff: spend at least three days per year doing volunteer work. Great people from The Body Shop who are passionate and tireless have taken this opportunity to make a difference, working with charities like Food For Life , which helps poor girls for Education , And Children on the Edge, which supports the rights of children around the world. So, we make a change not only from selling a variety of care products and cosmetics are 100% natural course. But also through many volunteer activities useful. Let's spread the love with us!