Whether you're fresh-faced or older and wiser, knowing how to care for your skin at each stage of your life is the key to complexion confidence. We wanted to bring you a guide focused on each decade to give you some tips on how to look after your skin and radiate positivity at any age. We asked Vanda Serrador, Facialist and Body Care Expert for The Body Shop how to care for your skin at each stage of your life.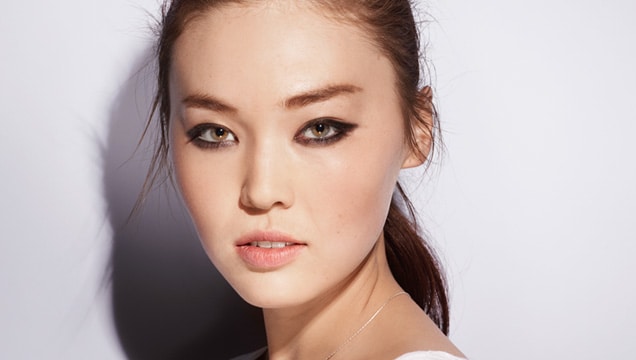 IN YOUR TEENS
In your teens and early 20s, skin is young and versatile. Your skincare routine at this stage is often as simple as cleansing, toning and moisturising, in order to combat debris.
Blemished, oily skin and dry skin, however, can benefit from products enriched with tea tree oil, targeted gels or a more intricate cleansing routine. Try our powerfully cleansing, imperfection-reducing Tea Tree range, infused with Community Trade tea tree oil sustainably sourced from the foothills of Mount Kenya.
SKINCARE ROUTINE IN YOUR TEENS
Tea Tree Is Brilliant For Battling Blemishes And Oily Skin, Making It Ideally Suited For Teens.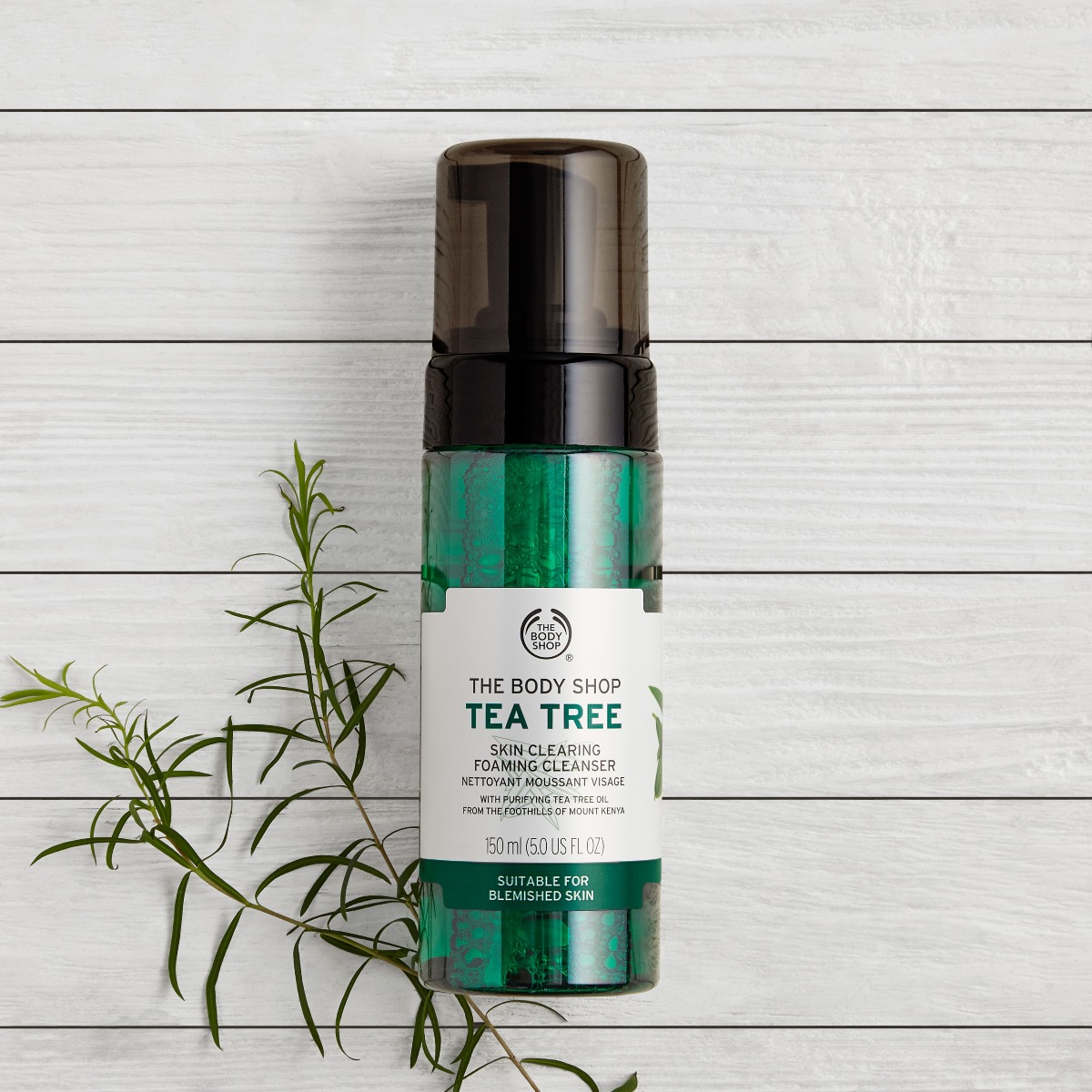 STEP 1. CLEANSE
Cleanse away excess oil, make-up and grime with the Tea Tree Facial Wash.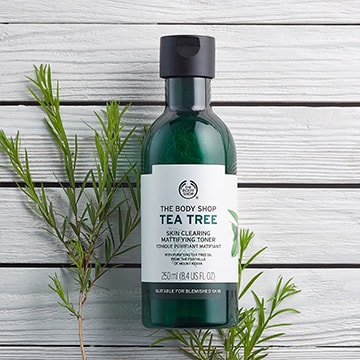 STEP 2. TONE
Remove last traces of make-up and cleanser with our Tea Tree Facial Toner.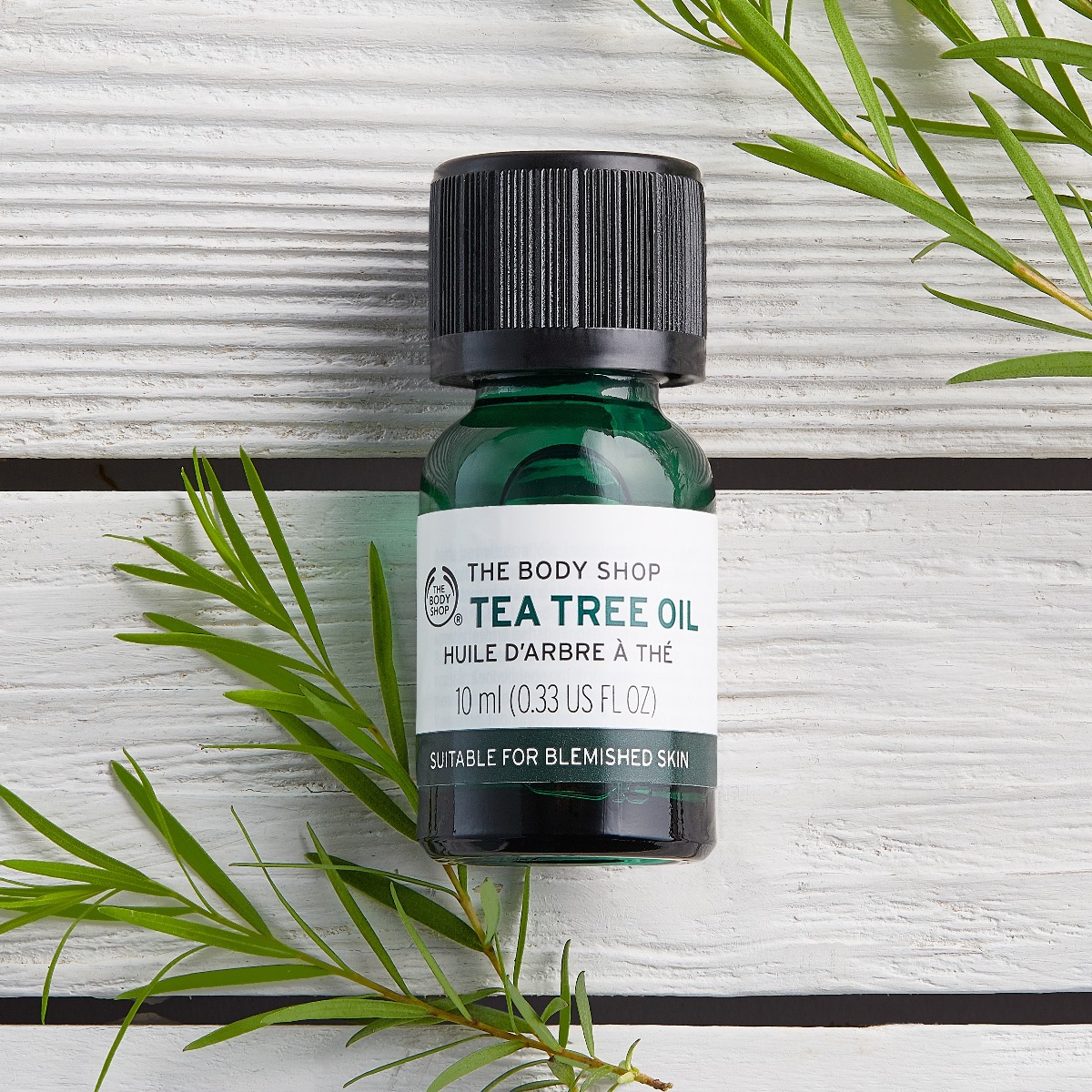 STEP 3. TARGET
Target blemishes with the iconic Tea Tree Oil.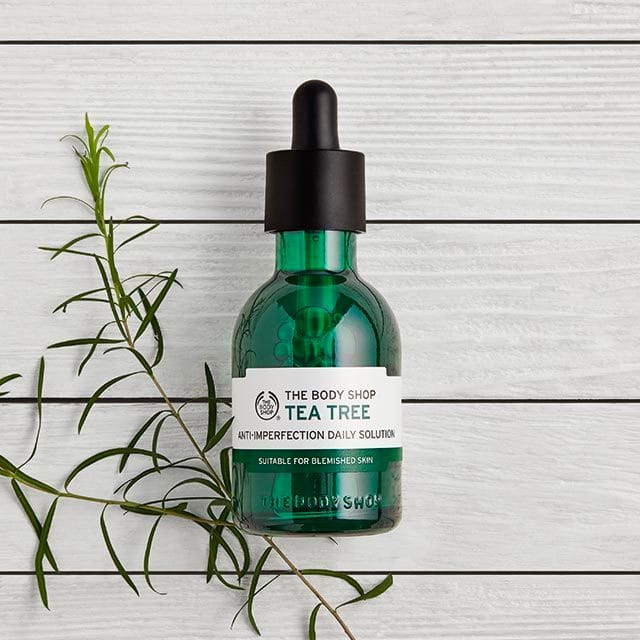 STEP 4. TREAT
Battle blemishes and improves the overall condition of skin with the Tea Tree Anti-Imperfection Daily Solution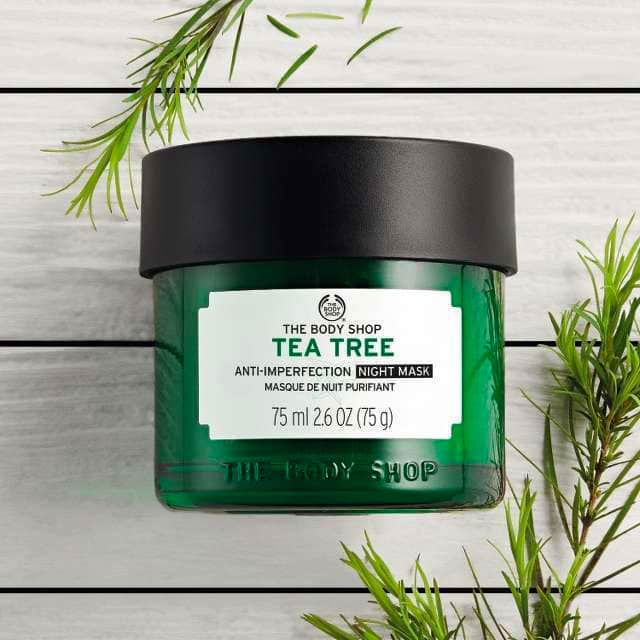 STEP 5. CLEAR OVERNIGHT
Wake up to clearer-looking skin! Our fresh and breathable Tea Tree Anti-Imperfection Night Mask.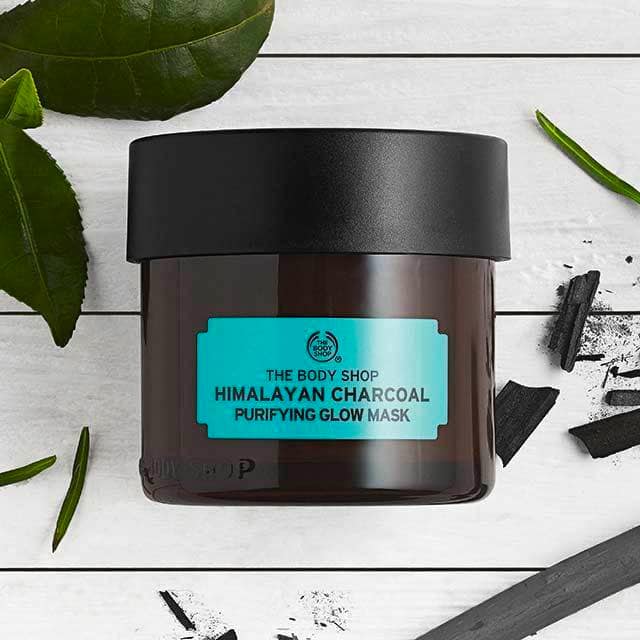 STEP 6. MASK
Purify your skin twice a week with our Himalayan Charcoal Purifyy Glow Mask.
IN YOUR 20S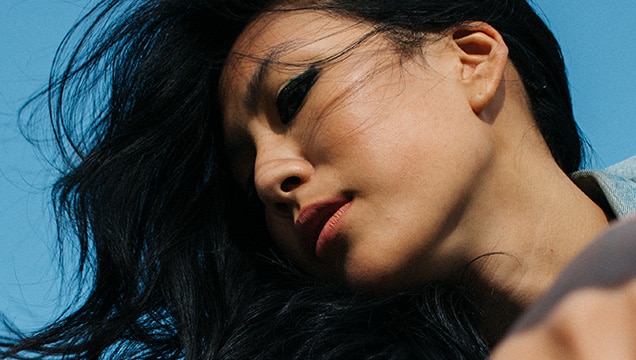 "Elasticity and hydration of the skin are at their peak in your 20s, but from 25 onwards, elasticity starts to drop. I find that most women in their 20s don't hydrate themselves enough, which leads to fine lines and wrinkles – especially around the eyes.
I always recommend women in their 20s to start investing in good skincare products to reduce and prevent signs of premature ageing, maintaining their youthful and healthy-looking skin as long as possible.
Opt for lightweight serums or lotions to hydrate your skin. Since you may have just left the years of teenage breakouts, you will want to keep them at bay and not use heavy creams that may clog your pores. You may still be enjoying late nights with friends. Make sure you are obsessed with cleaning your skin before you go to bed!
SKINCARE ROUTINE IN YOUR 20S
Our 100% Vegan Drops Of Youth™ Range Contains Three Potent Plant Stem Cells To Target The First Signs Of Ageing And Help Protect Against Pollutants, Leaving Skin Looking Smoother And Feeling Healthier.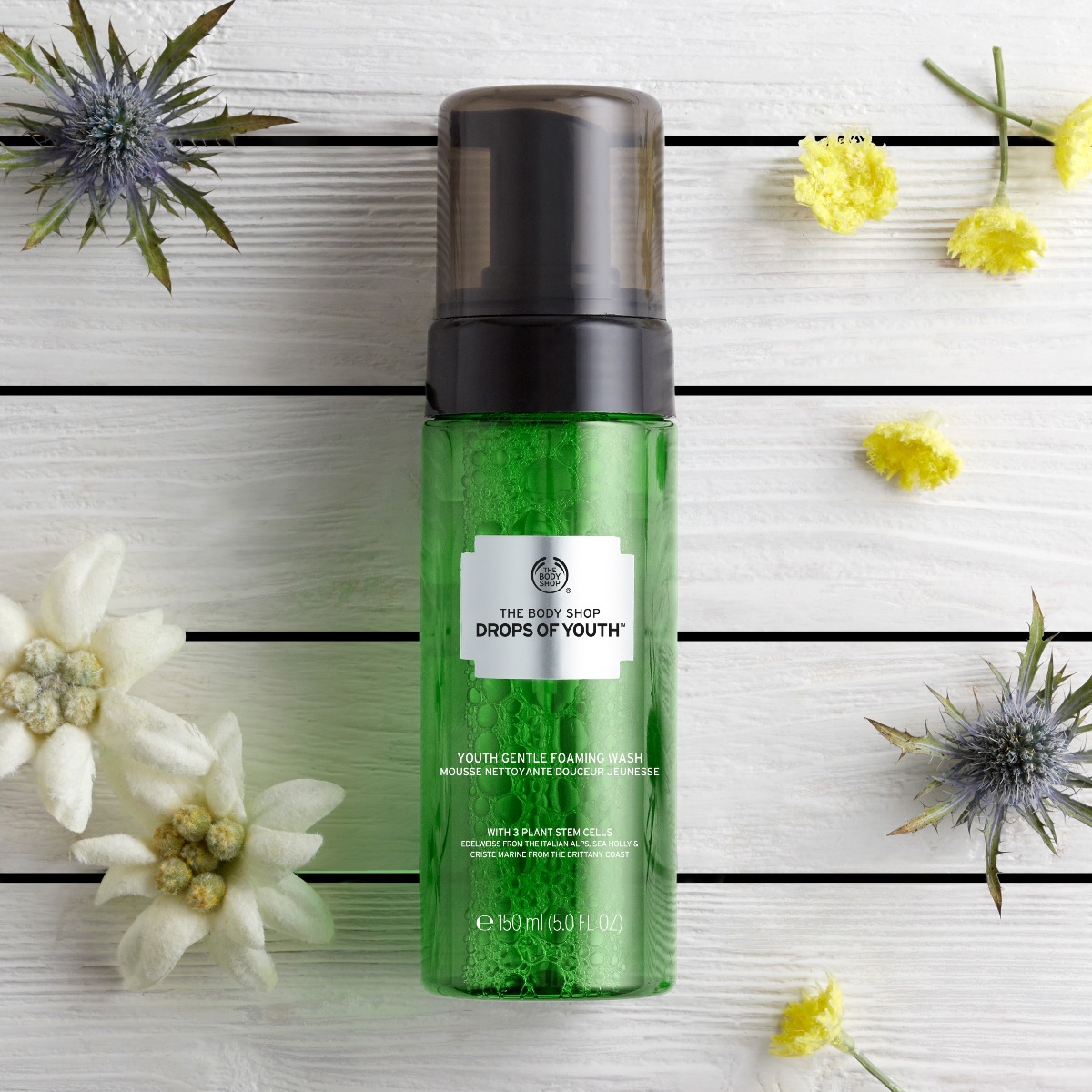 STEP 1. CLEANSE
Gently lift away impurities with our NEW gentle Drops of Youth™ Foam Wash.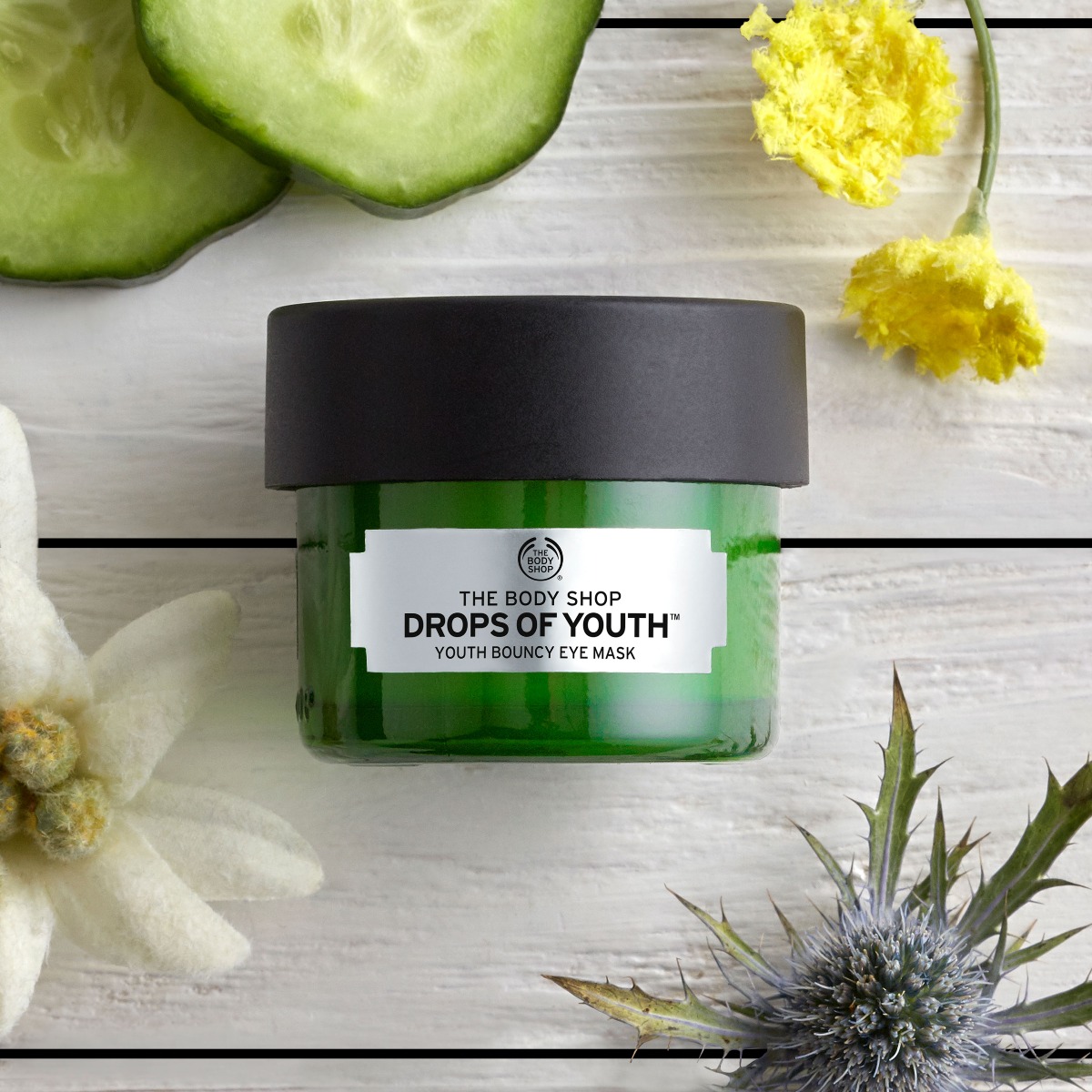 STEP 2. EYE CARE
Give tired eyes a powernap with the NEW cooling Youth Bouncy Eye Mask.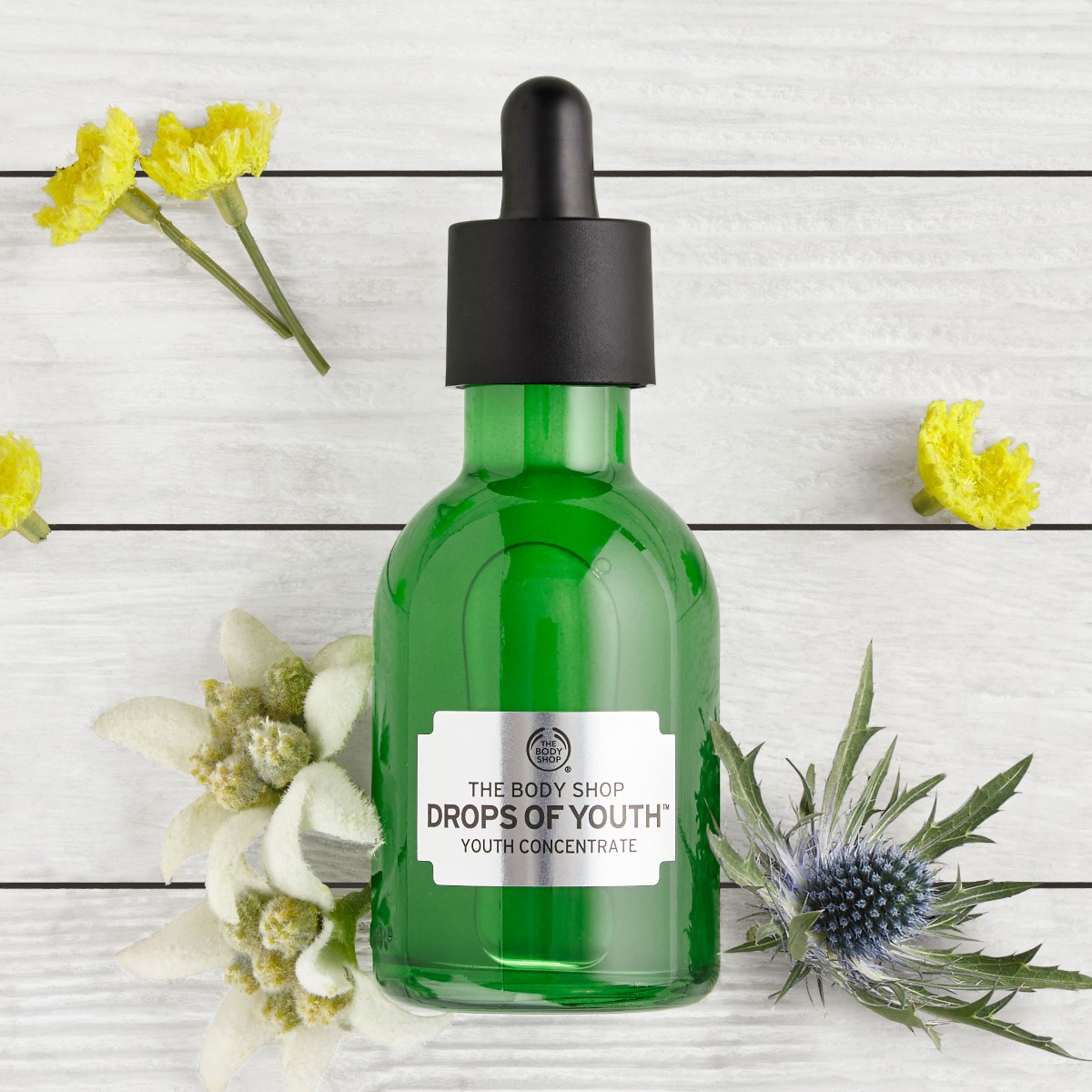 STEP 3. TREAT
Apply a few drops of the Drops of Youth™ Youth Concentrate for instant moisturisation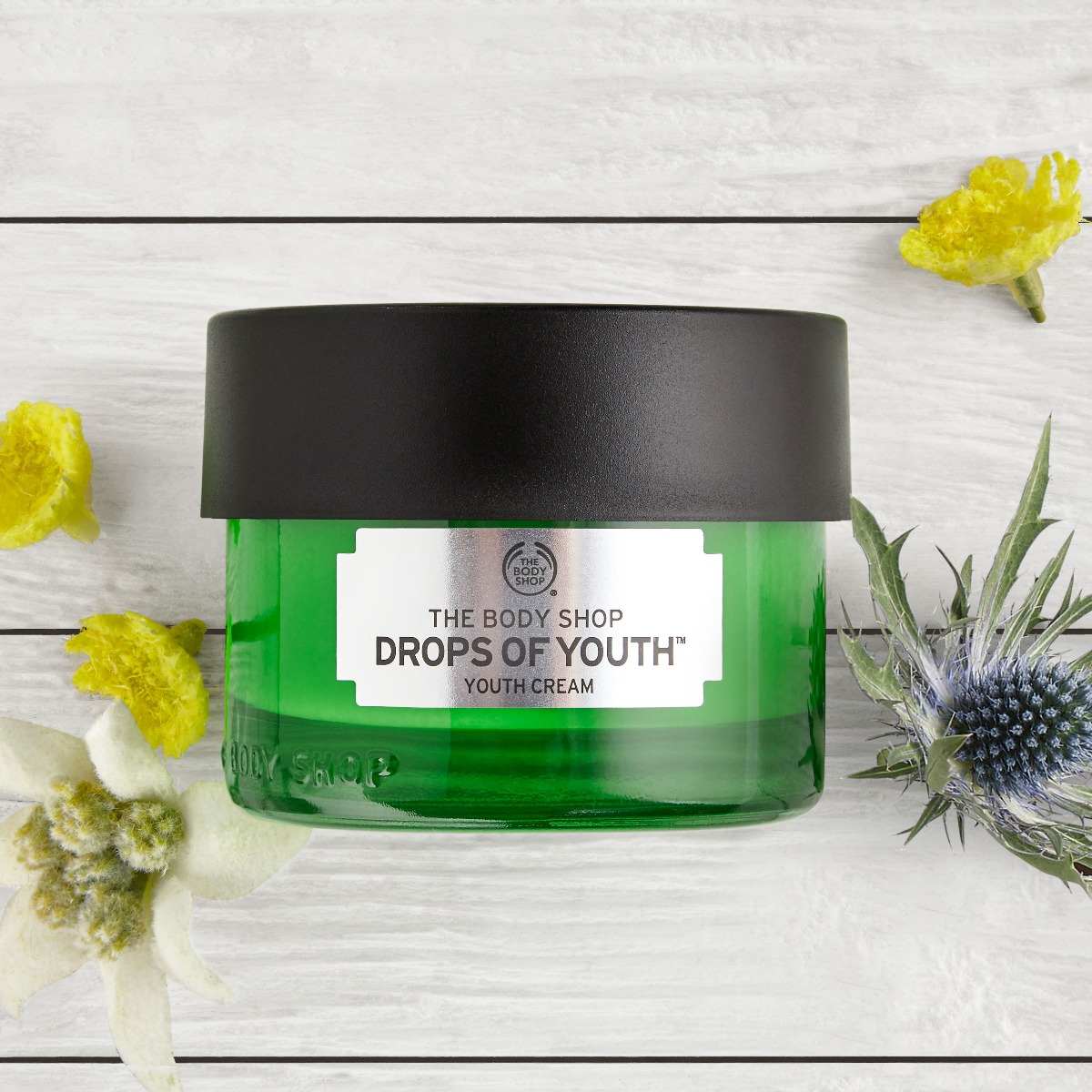 STEP 4. MOISTURISE
Finish with a layer of air-whipped Youth Cream or Youth Bouncy Sleeping Mask for an extra boost.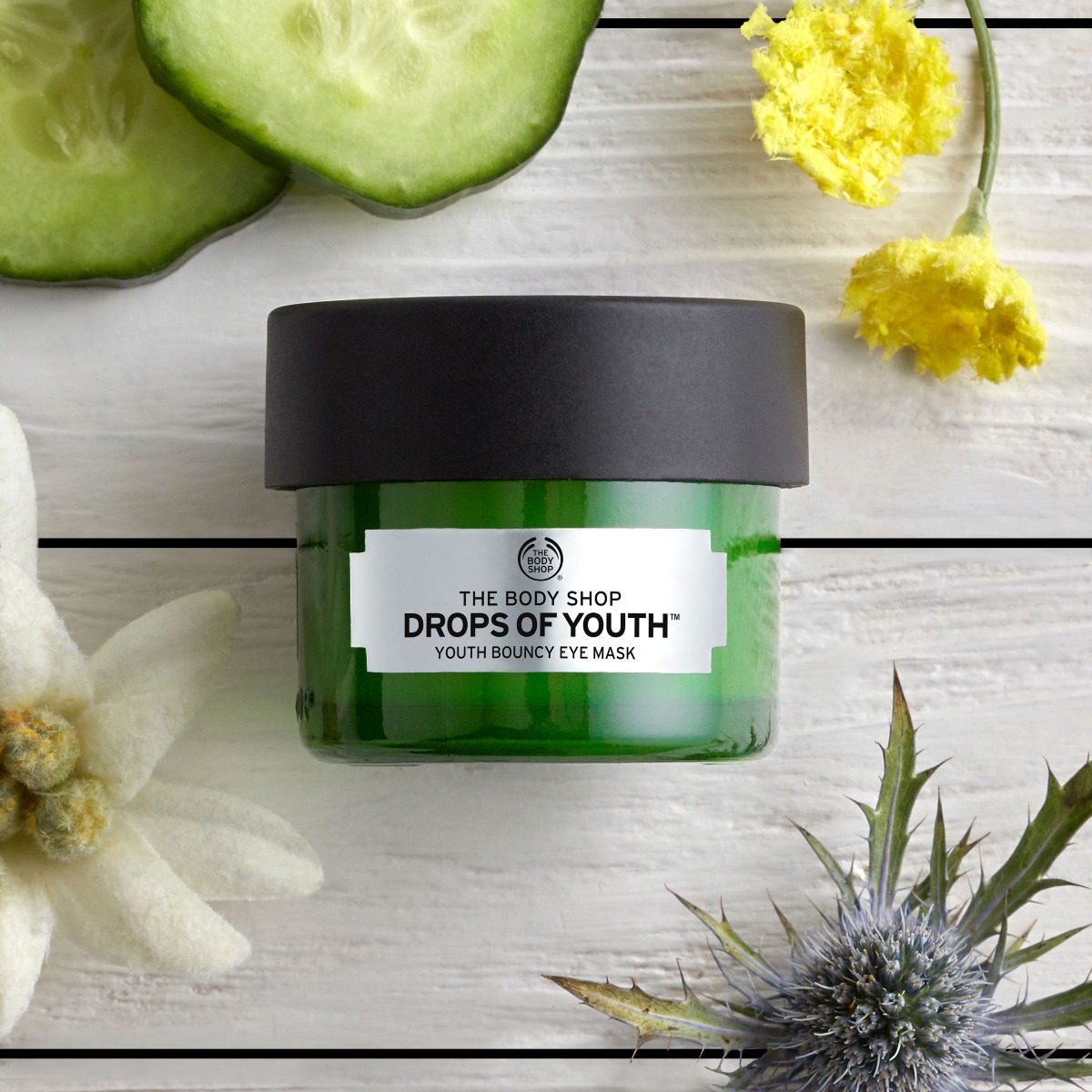 STEP 5. REPLENISH OVERNIGHT
Use the Youth Bouncy Sleeping Mask for skin that feels softer and smoother when you wake up.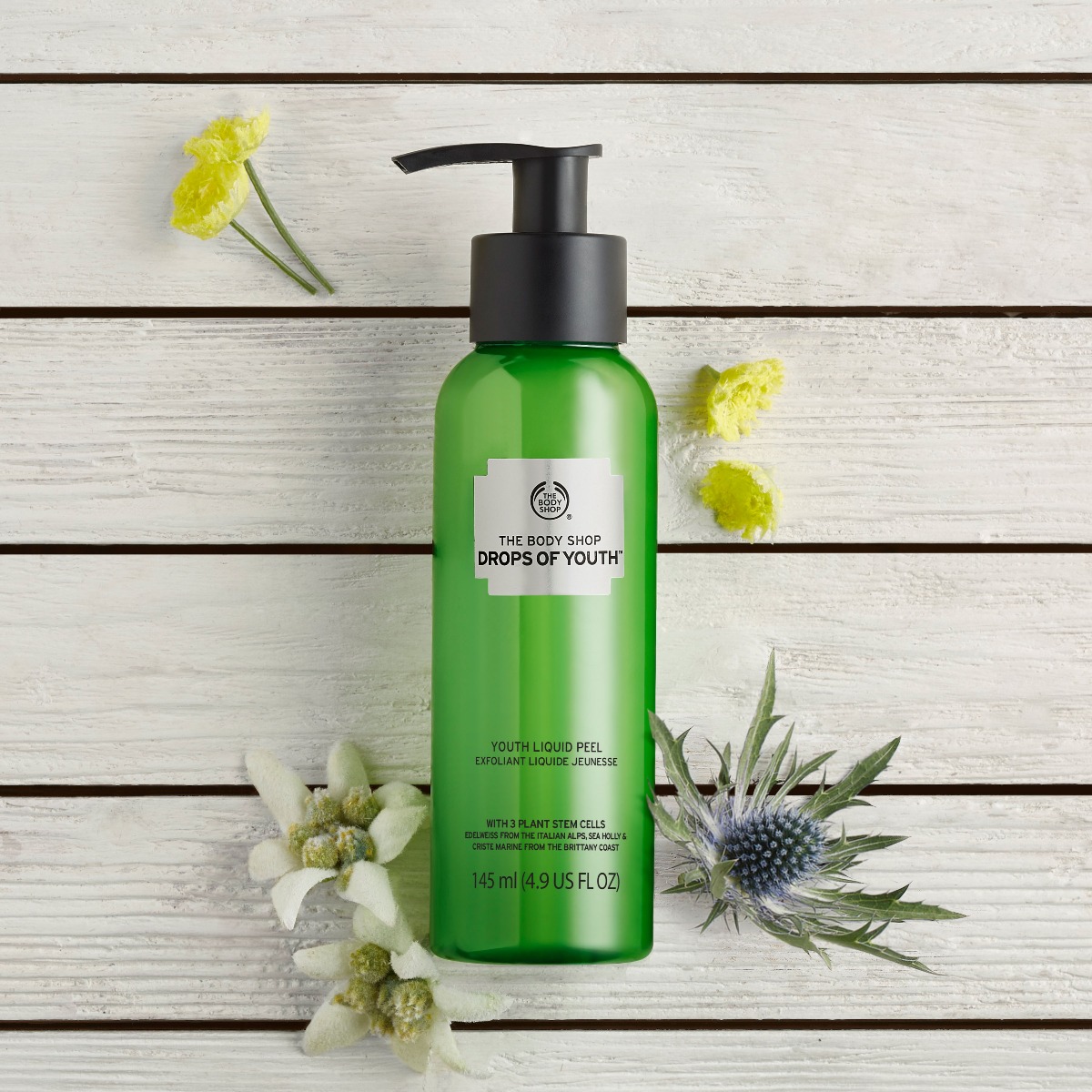 STEP 6. EXFOLIATE
Once or twice a week, peel away impurities with the Youth Liquid Peel.
IN YOUR 30S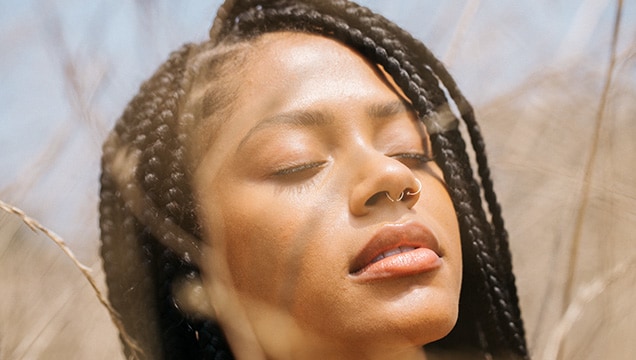 Youthful skin has abundance of collagen, elastin and hyaluronic acid. As the years go by, these start to decrease. After the age of 30, our skin loses about 1% of collagen a year. Smoking, unmanaged stress and a sedentary, unhealthy lifestyle can speed up the process.
In this decade you may start to notice fine lines around your eyes or even on your forehead. You may also notice your skin becoming more uneven in type and tone, with a mix of dehydration on the cheeks and jawline and oily on the T-zone.
This is the time to invest in an anti-ageing skincare range. Your skin will benefit from formulas that help to firm its appearance. Using oil products in your 30s can help support skin renewal as it nourishes the cells, adding hydration to help keep skin plump and supple.
SKINCARE ROUTINE IN YOUR 30S
Our Oils Of Life™ Range Is Infused With Three Precious Seed Oils From Around The World Known For Their Revitalising And Repairing Properties On The Skin – Black Cumin Seed Oil From Egypt, Camellia Seed Oil From China And Rosehip Seed Oil From Chile.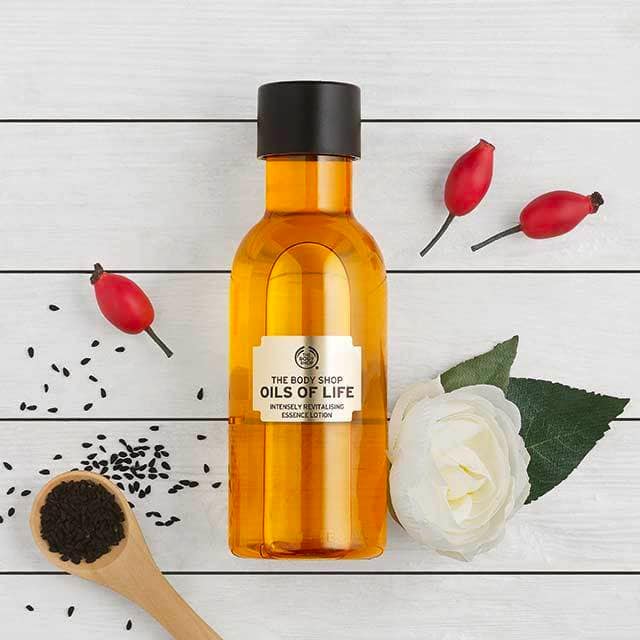 STEP 1. PREP & ACTIVATE
After cleansing, apply the Oils of Life™ Intensely Revitalising Bi-Phase Essence Lotion to prep your skin.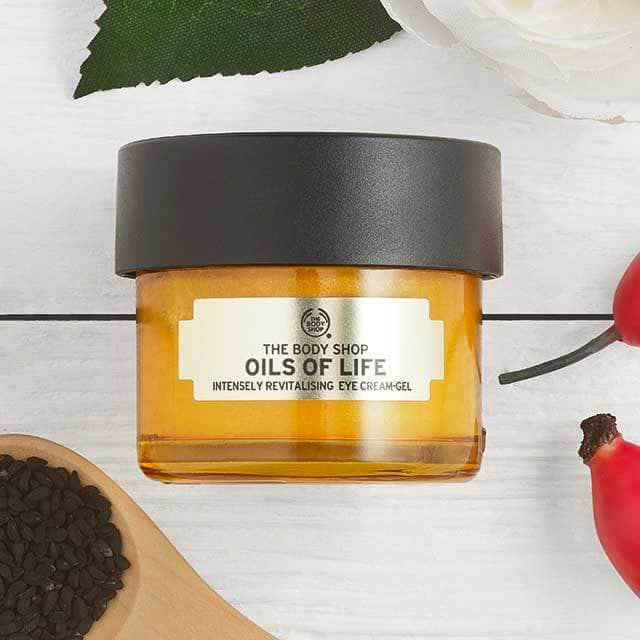 STEP 2. EYE CARE
Revitalise the are area and visibly reduce signs of ageing with the Oils of Life™ Intensely Revitalising Eye Gel-Cream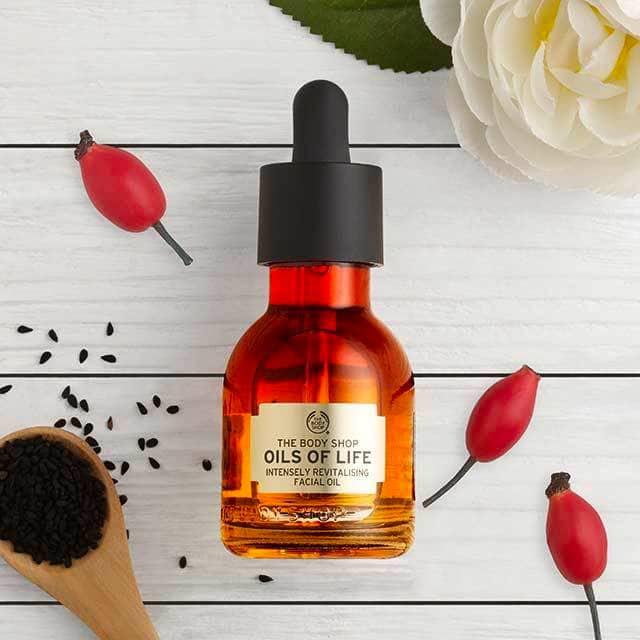 STEP 3. TREAT
Apply a few drops of our Oils of Life™ Intensely Revitalising Facial Oil for instant moisture and radiance.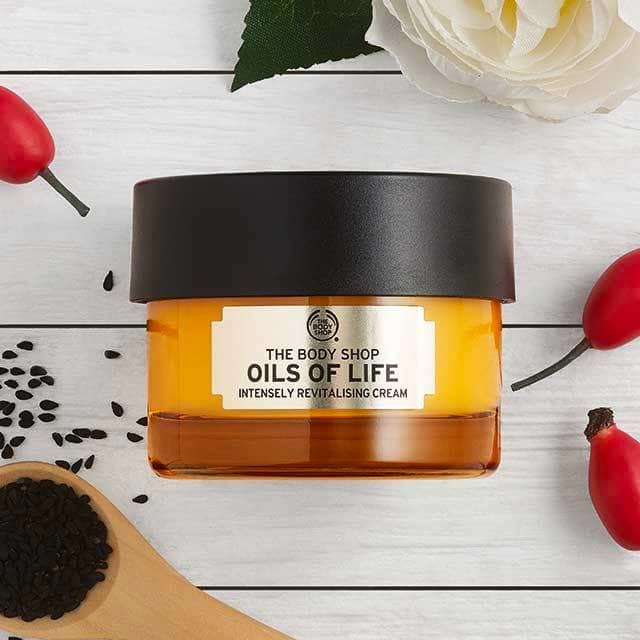 STEP 4. MOISTURISE
Finish with the Oils of Life™ Intensely Revitalising Cream or lighter Gel-Cream, depending on your skin type.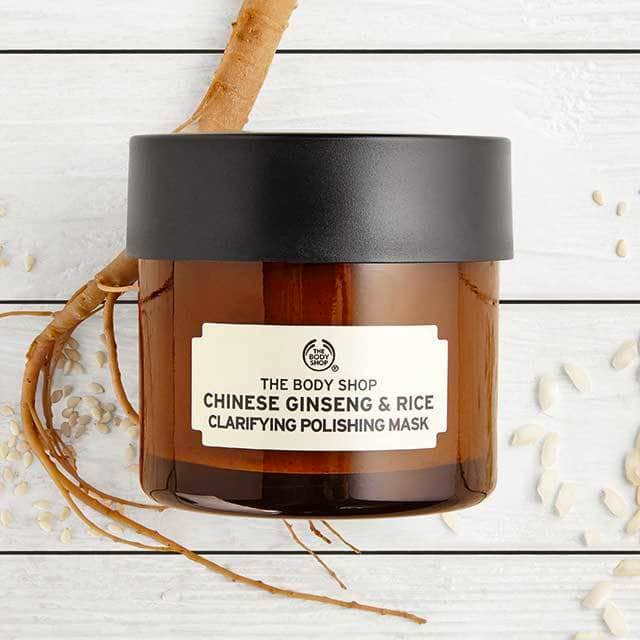 STEP 5. MASK
Dedicate some time to take care of your skin with the Chinese Ginseng & Rice Clarfying Polishing Mask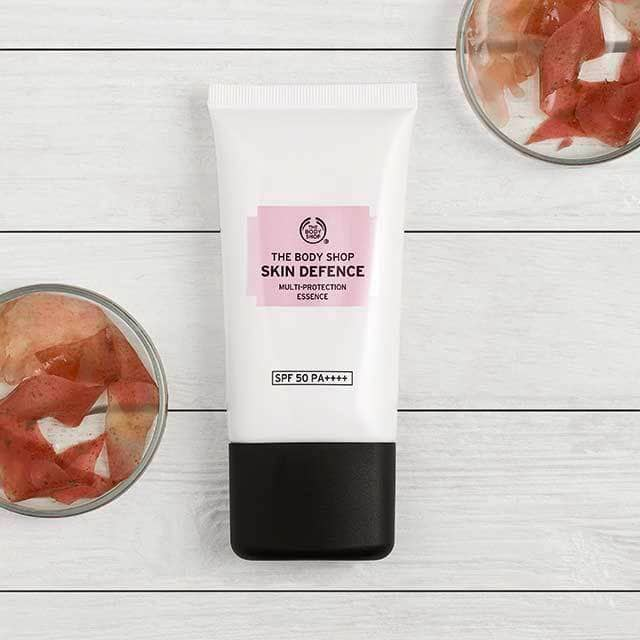 STEP 6. PROTECT
Use sun protection every day even if it's cloudy to minimise cell damage and appearance of premature ageing.