Follow our five simple steps to perfectly definedeyebrows
Brows feeling a little unruly? Discover what's in our essential brow products and follow the five steps to eyebrow perfection.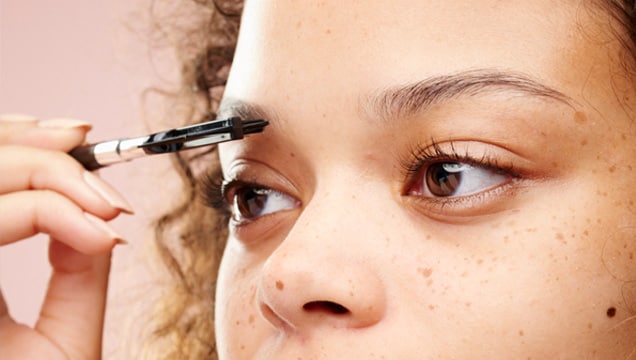 STEP 1: MAP OUT YOUR FACE
Hold your pencil vertically against the edge of your nostril. That's where your brow
should start. Then line up the edge of your nostril with the outer corner of your eye.
That's where your brow should end.
STEP 2: TWEEZE YOUR STRAYS
Take your tweezers and pluck any stray hairs between your brows, under the arch or
on your temples. Try not to pluck too close to the
brow or you'll end up altering the shape.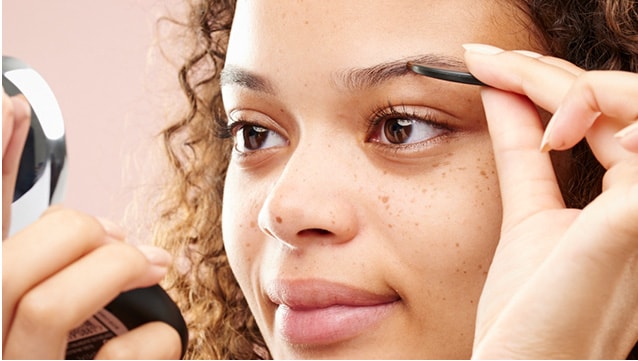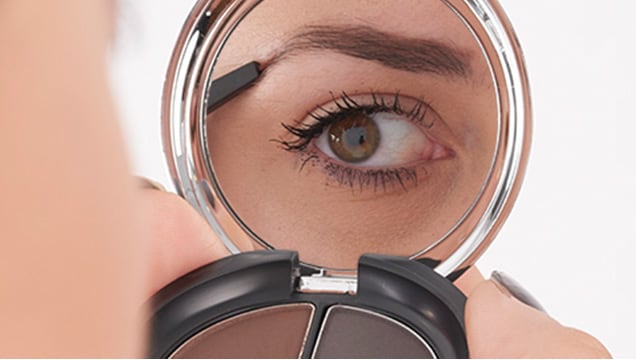 STEP 3: DRAW YOUR OUTLINE
Define your brow shape. Use the wax end of your Brow Sculpt to lightly
outline your natural brow shape.
STEP 4: FILL IN THE GAPS
Use the powder blender end of your Brow Sculpt to fill in any gaps and
give brows a uniform colour.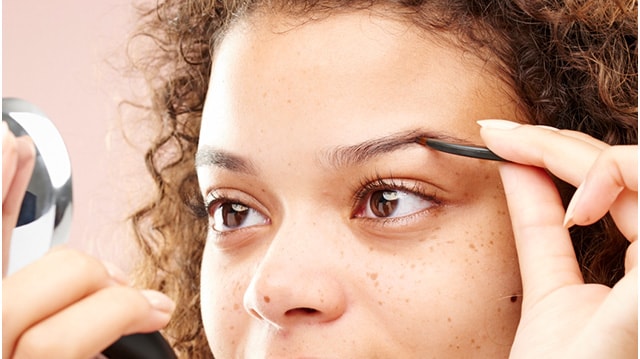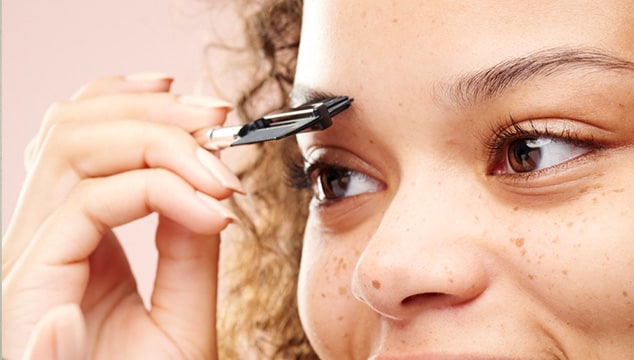 STEP 5: COMB AND SET
Comb your brows up and out with your Brow Sculpt's mascara end to set
the brows in place.
TOP TIP
DON'T STRESS!
Brows are sisters, not twins. Don't worry if they aren't identical, just make sure they enhance your natural features.